Discover more from Everyday Adventures
Learning from living life
About the house in Sweden: Q&A
Questions and answers around the house
Byvägen 7, Nyland, Sweden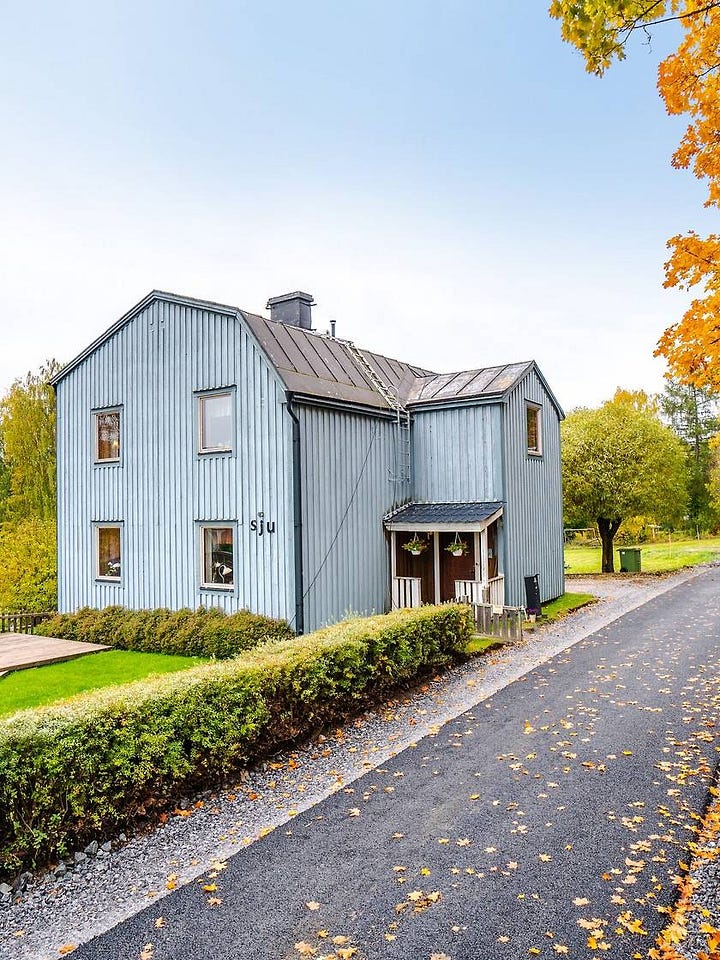 You can now follow the house on Instagram and Facebook!
---
Last week I wrote about the why, what, and how I bought a house in Sweden last year.
To my surprise, news of the impending apocalypse were received…overwhelmingly positively 🤔
A few people actually reached out to me about staying in the house, and even more people had practical questions concerning the topic.
So, a Q&A post is in order to address all of those!
Are you going to live there?
No! This is strictly a backup option in case I am ever forced to leave Estonia (my heart is still 💙🖤🤍)
What do you plan on doing with the house?
In the short term: share it with friends and friends to be, currently for free.
In the long run, I want the house to carry itself financially. Currently, I see these options, most preferred first:
organize retreats there, centered around some kind of activity,

vacation rentals, possibly mediated by AirBnB,

have a long-term tenant living in the house
Is there any kind of land tax?
Yes, there is a form of land tax in Sweden, at 0.75% of the taxable value.
In my case, assuming that the buying price is the taxable value, this would amount to 31.000 EUR * 0.0075 = 232.5 EUR per year.
Here's the source.
Can I buy as a non-EU citizen?
How much are the utilities?
I'm paying about 260 EUR per quarter to the municipality for sewage, freshwater, and garbage removal.
The highest electricity bill was 700 EUR, when I was heating the whole house with electricity in December 2022.
The lowest electricity bill was 150 EUR in June, most of it going to paying for the connection itself.
I don't have an internet connection at the house currently.
Do I need to know Swedish?
Need - no.
Should learn - yes.
Even if you don't know Swedish, locals are way more forthcoming if you at least try (and fail eventually), instead of starting the conversation with "Pratar du engelska?" and switching to English immediately.
How do you receive mail at your property?
I don't, yet but somebody pointed me to Kivra, a mail forwarding service.
I did miss a few letters that I only discovered months later after actually making it to the house.
Can you ski in the area?
Yes! Sollefteå is just 20 minutes by car away and has a ski resort.